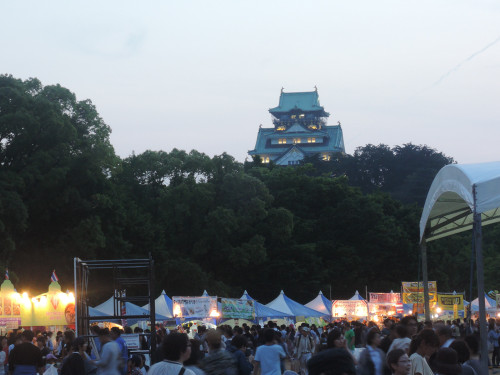 Recent reports have indicated that the construction costs for Expo 2025 Osaka have surged by 1.8 times, yet this figure reportedly excludes the substantial costs for liquefaction and ground improvement measures for the Yumeshima site. Remarkably, there seems to be no available estimates for these significant geotechnical interventions.
As we prepare to welcome visitors from around the world, our hope is to offer them a delightful experience in Japan.
For example The grounds of Osaka Castle are likely among the best in Osaka, chosen by Toyotomi Hideyoshi 400 years ago after meticulous evaluation. It's not just the optimal transportation access or the safety of the land that makes it special, but also its appeal to both locals and tourists.
With construction already underway in Yumeshima, perhaps we could entertain the idea of a hybrid approach to the Expo. Utilizing Osaka Castle Park or other suitable sites could alleviate land shortages and might even reduce ticket prices, making the event more accessible and enticing to a broader audience.
#Expo2025 #Osaka #ConstructionCosts #GeotechnicalEngineering #Liquefaction #GroundImprovement #SustainableDevelopment #CommunityEngagement #TourismJapan #CulturalEvents #OsakaCastlePark #Accessibility #Affordability #GlobalExpo #InfrastructureInnovation #EventPlanning #PublicInterest