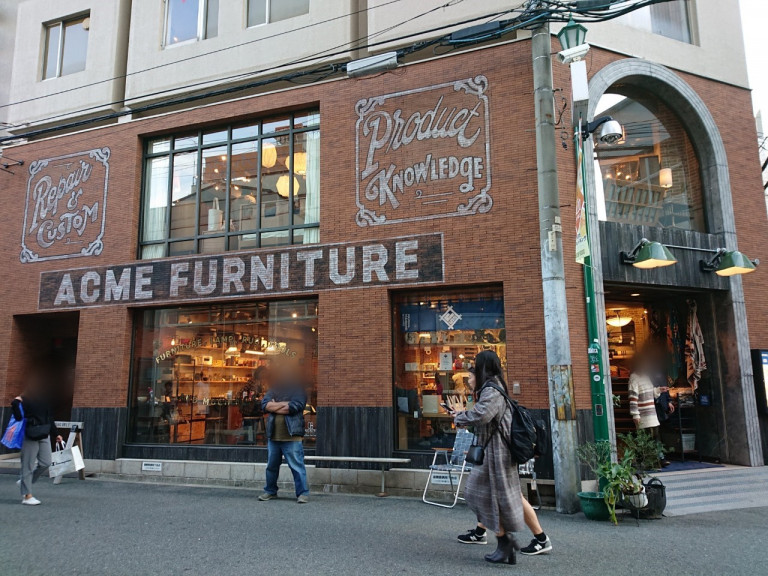 We have the opportunity to visit various areas to guide our customers to apartments in Osaka, but when we actually visit the area, each area has its own "nature of the locality". I think this "land pattern" is a very important point when choosing a house.
We introduced a young couple to a rental apartment in Minamihorie, Nishi-ku, and when we contracted with a customer, a few months after moving in, we asked the customer, "This apartment is very good. I like it very much. " This is because the apartment property was good, but the "local environment (= nature of the locality)" where the apartment is located was also good.
From the Horie area in Nishi Ward to Shinmachi on the north side to Utsubo Park, there is a slightly similar atmosphere. However, when you cross the Dotonbori River on the south side and become Naniwa Ward, the atmosphere changes completely. The area around Shin-Imamiya Station has a place to introduce the work of day laborers, so the regional characteristics will change completely. In a city like Osaka, the types of residents are completely different depending on the area.
I think history creates the " nature of the locality " of the region. What kind of people lived in the area in the past determines what kind of people live in the area now, and those who will move in the future will be dominated by the history of the area. Therefore, when choosing a house, it is important to control not only the interior of the room, the distance to the workplace, and housing-related facilities, but also the " nature of the locality " of the area.
The area seems to be connected by some invisible thread between humans. "Life" and "life" may be connected. There is always a connection between the past "life" and the present "life" as well as the "life" that is alive now. This is history.
When thinking about which property to choose, try walking and feeling the atmosphere around the property. I'm sure you will discover something.
There are many fashionable cafes and interior shops centered around Orange Street in Minamihorie and Kitahorie Park. The American Village is nearby, and the culture of young people such as live houses continues to the Horie area.
However, while the American Village is a night town with bars, the Horie area is calm. The younger age group is better. In addition, there are many luxury apartments in the Horie area. This means that many high-income people live there.
People with high incomes consume high added value. Horie has many select shops because it fits the local pattern. It is highly likely that fashionable shops will continue to develop and the area will be fun.