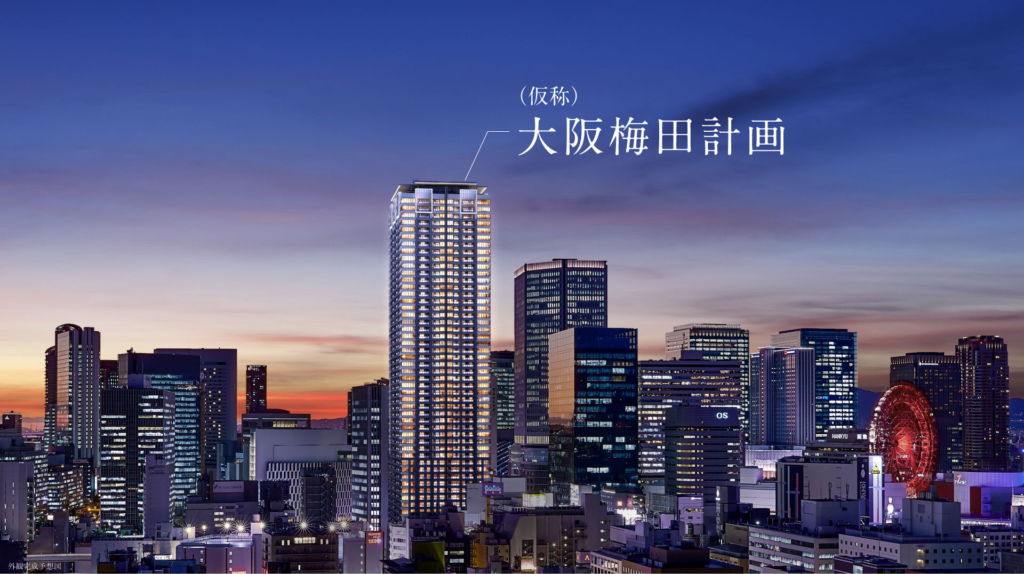 "La Tour":  https://www.sumitomo-latour.jp/osakaumeda/
The brand "La Tour" is owned by Sumitomo Realty & Development, mainly in the Tokyo metropolitan area, and is planned for expatriates from the architectural design stage. "La Tour" is a full-fledged foreigner's house that knows the lifestyle of expatriates very well. There are other properties in Tokyo designed for foreigners, but "La Tour" is the number one in Japan.
There are many buildings of "La Tour" in Tokyo, but never in Osaka. 99% of the number of expatriates living in Japan is concentrated in Tokyo, and the market for expatriates in Osaka is so small that foreign housing designed well by major real estate developers wasn't in Osaka.
In Osaka, expatriates are supposed to live in luxury homes for the wealthy Japanese. The floor plan that Japanese people like and the floor plan that foreigners like are fundamentally different, so no matter how high-class a house for Japanese people is, it was not enough for foreigners unless it was built for foreigners from the planning stage.
For example, Japanese people do not have a lifestyle of frequently inviting visitors to their homes. However, foreigners often have guests staying at home. Therefore, foreigners want more than one bathroom. Foreigners also want two or more toilets. In Japanese houses, the bathroom, the toilet and the wash basin are clearly separated, but Japanese don't really want more than one.
Also, Japanese people, even wealthy people, do not want such a large housing space. There is not much habit of hiring maids or housekeepers to clean the room. However, foreigners feel that the Japanese housing space is small. "La Tour" prepares more than 300㎡ of residential space for foreign customers.
Also, Japanese people do not ask for services like a hotel concierge from a house, but for foreigners who are not very familiar with the situation in Japan, it is very helpful and happy to have a concierge service at the front of the house. It is very convenient for foreigners to have staff in their homes to support their lives in Japan.
Since the foreign rental market in Osaka is extremely small, it seems that most of the "La Tour" in Osaka are supposed to be Japanese renters. However, Sumitomo Realty & Development's "La Tour" brand will no longer be "La Tour" unless there are at least some expatriates occupying it.
It is expected that talented and talented foreigners will move in this property and create a high-quality "full-scale foreign housing" in Osaka. For foreigners, this is Osaka's first big news.
Related article: https://www.dios.co.jp/archives/3337