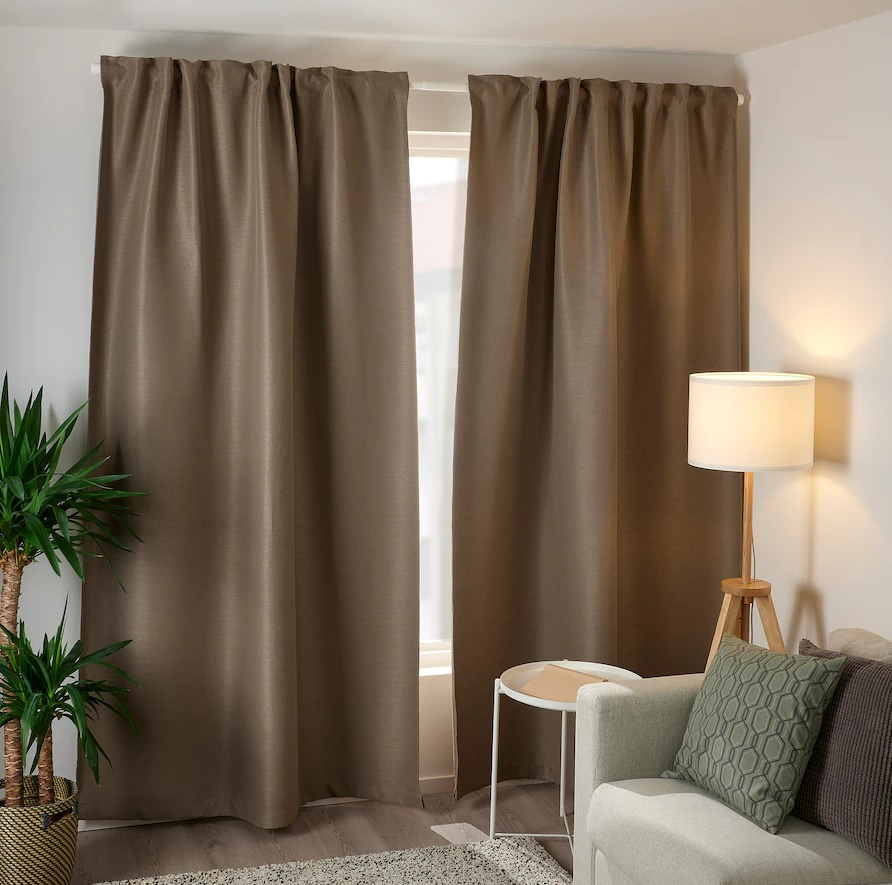 We think that the IKEA curtain VILBORG is really well-designed product.
Dios is an agent for Kawashima, a leading Japanese curtain manufacturer. Kawashima's fabrics are famous for traditional Japanese women's kimono techniques, and the quality of curtains is number one in Japan.
The price is about 10 times more expensive than IKEA curtains. Kawashima is one of the most expensive curtains in Japan.
However, there are many curtains other than Kawashima whose fabric is similar to Kawashima's. IKEA curtains, on the other hand, are unique. Very individual. We don't think IKEA is better because it's cheaper, we think IKEA is better value even if the price is the same.
IKEA curtains have a beautiful sheen
IKEA curtains have good fabric
IKEA curtains are moderately thick
IKEA curtains have good colors
IKEA curtains are natural-oriented
IKEA curtains are natural materials
For younger customers, IKEA curtains are highly recommended.
If you buy all the curtains other than IKEA, it will cost about 2 million yen. On the other hand, if you buy all the good curtains from IKEA, it will cost about 200,000 yen. However, the overall design of the curtains is better with IKEA curtains.
IKEA curtains are well balanced.
IKEA curtains are "Only One".