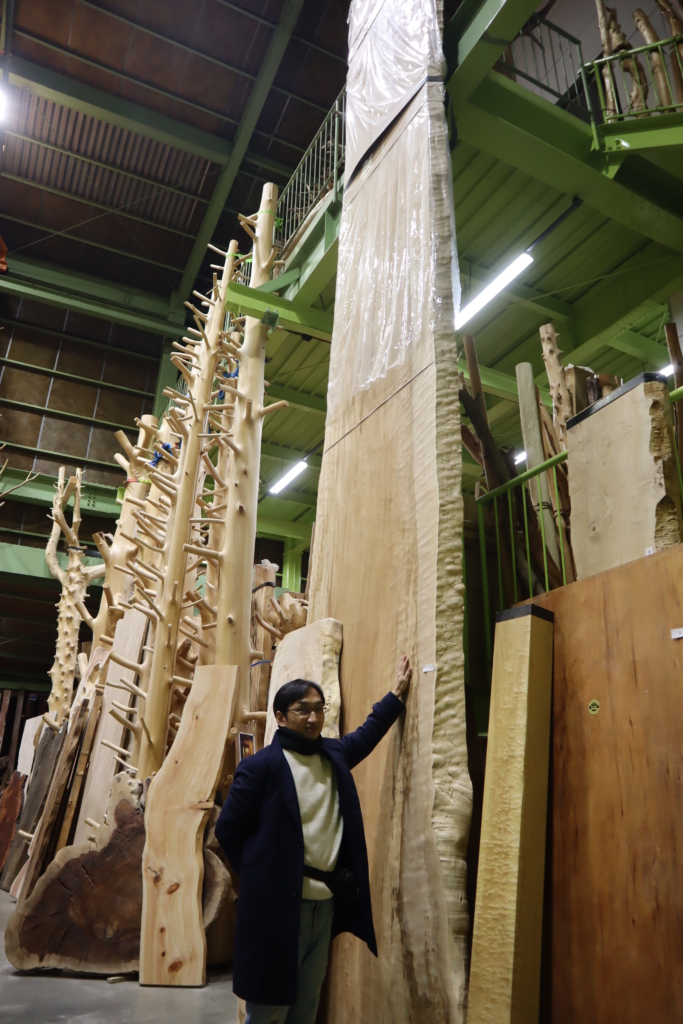 This month we visited several timber-related businesses near the Yoshino River in Nara Prefecture.
The Yoshino River flows through the center of Nara Prefecture and the northern part of Wakayama Prefecture to the sea, but there are many lumber and furniture processing industries along this river. Geographically, I think the Yoshino River was used to transport trees cut down from Mt. Yoshino and the mountains of Wakayama Prefecture. It is believed that the lumber-related business has a long history.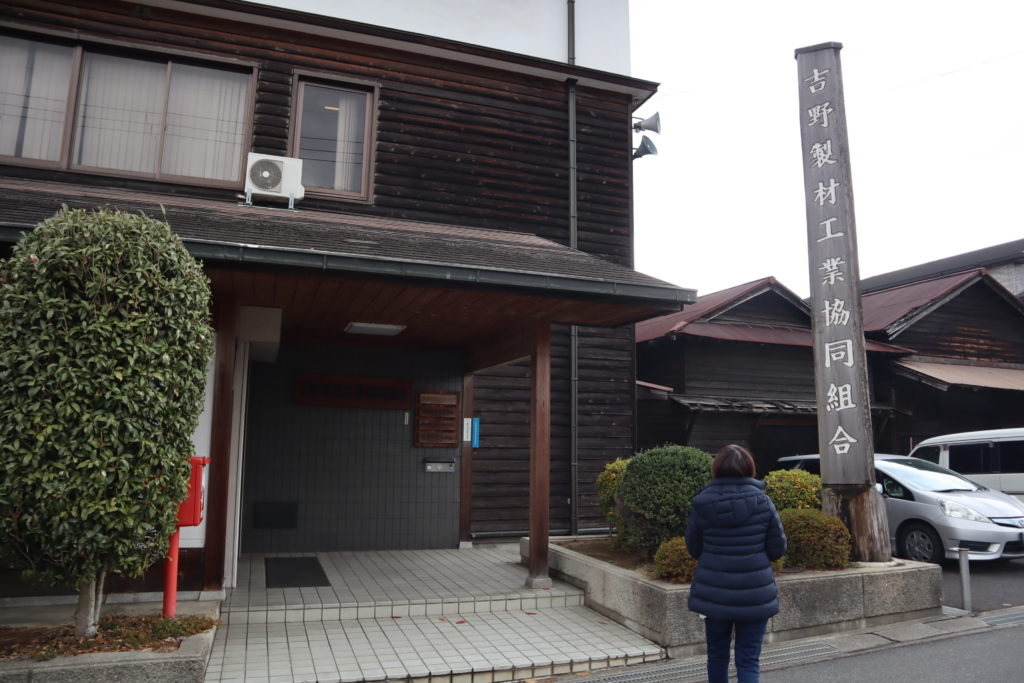 We drove on the narrow and rough road of Mt. Yoshino and visited Tokuda Meiboku Co., Ltd in Kurotaki Village. When I called Tokuda office in advance, the lady staff kindly accepted our visit, saying, "Yes, please, please come on !."
When I entered the building of Tokuda Meiboku, I was surprised to see a huge number of natural trees lined up. There are many companies in this area who are engaged in forestry and lumber industry, but they did not do the same thing, and they seemed to be different. Above all, the president of Tokuda Meiboku Co. Ltd has a management strategy that treats natural wood in a dignified manner, and I think it deserves special mention.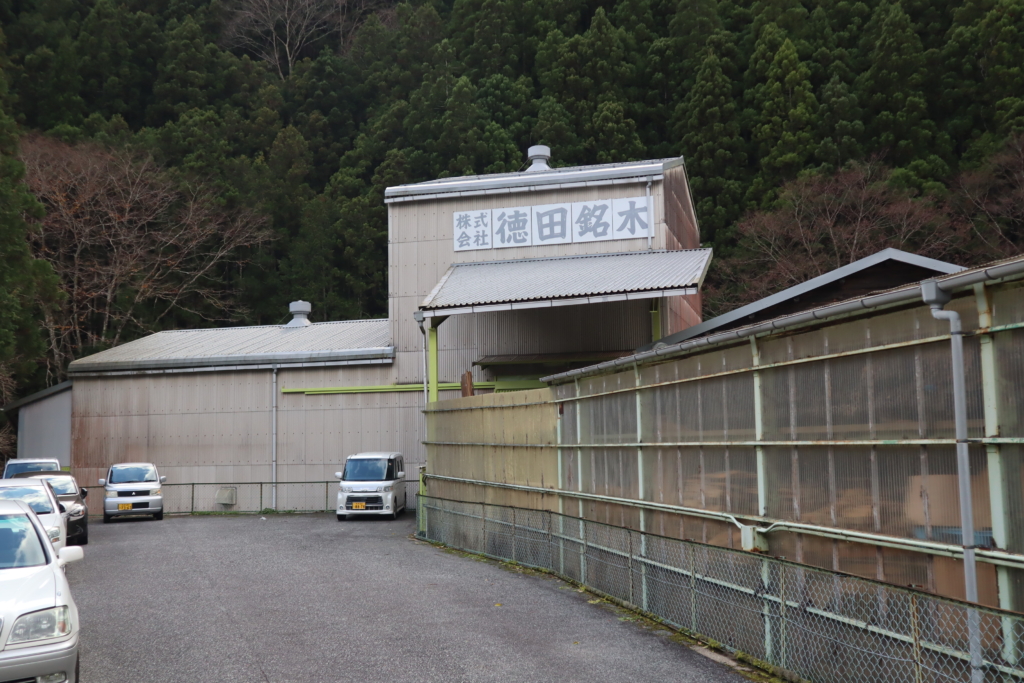 I think most of the people who visited Tokuda Meiboku will be surprised by the size and quality of the wood, but I was different from other people. Rather than the splendor of the wood, the natural wood, which is said to have 30,000 different shapes, was properly labeled with numbers in the warehouse and kept in order. I was impressed by the fact that Mr. Tokuda has a very high management ability. I think that the internal control of accounting is also excellent.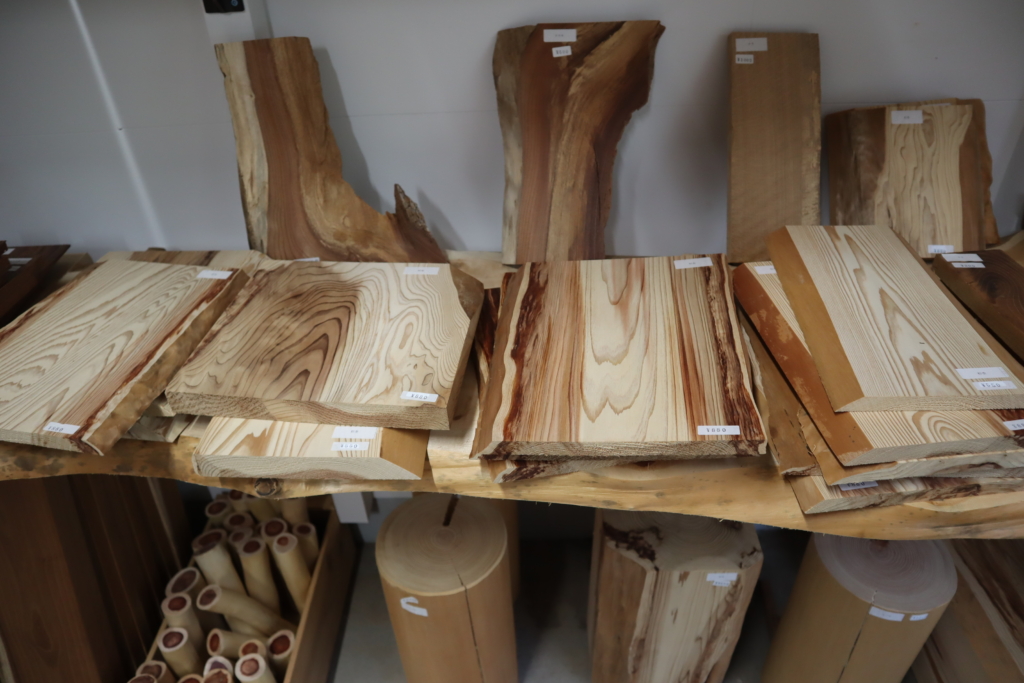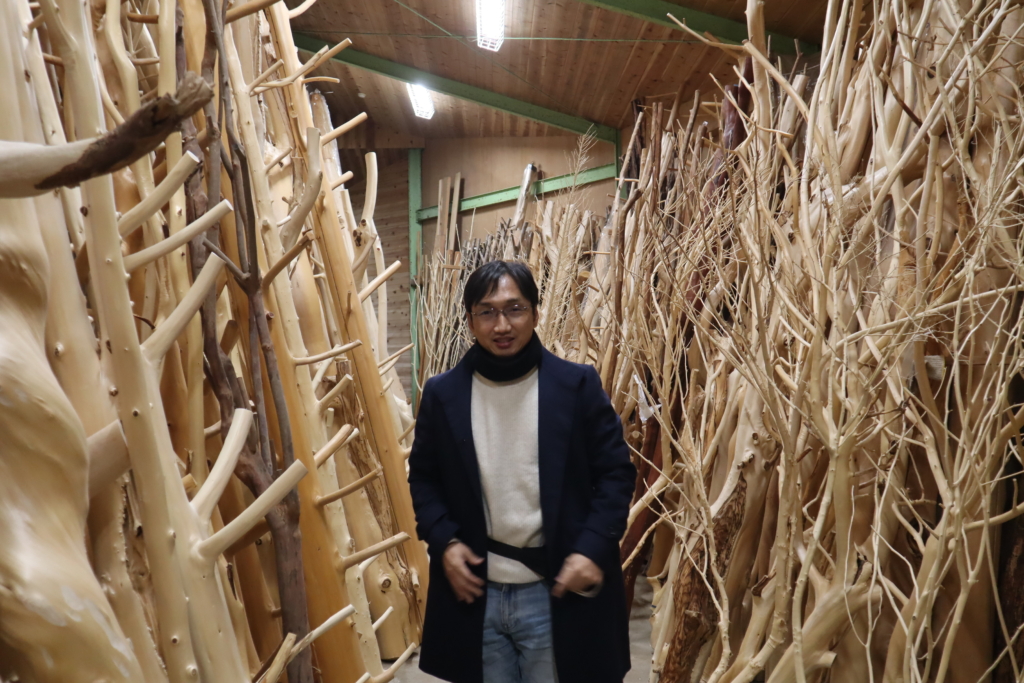 I completely liked it. Since I came all the long way to the mountains, I bought as much of this company's trees as I could put in my car. I would like to make a dining table or shelf using these wood. Tokuda Meiboku Co.Ltd is a forestry, so they will cut good quality cedar and cypress from the mountains. What you do with the tree depends on the creativity of the buyer. It seems that there are also artists. Depending on the creativity of the purchaser, I think that the range of use of natural wood, "how to utilize it," has great potential.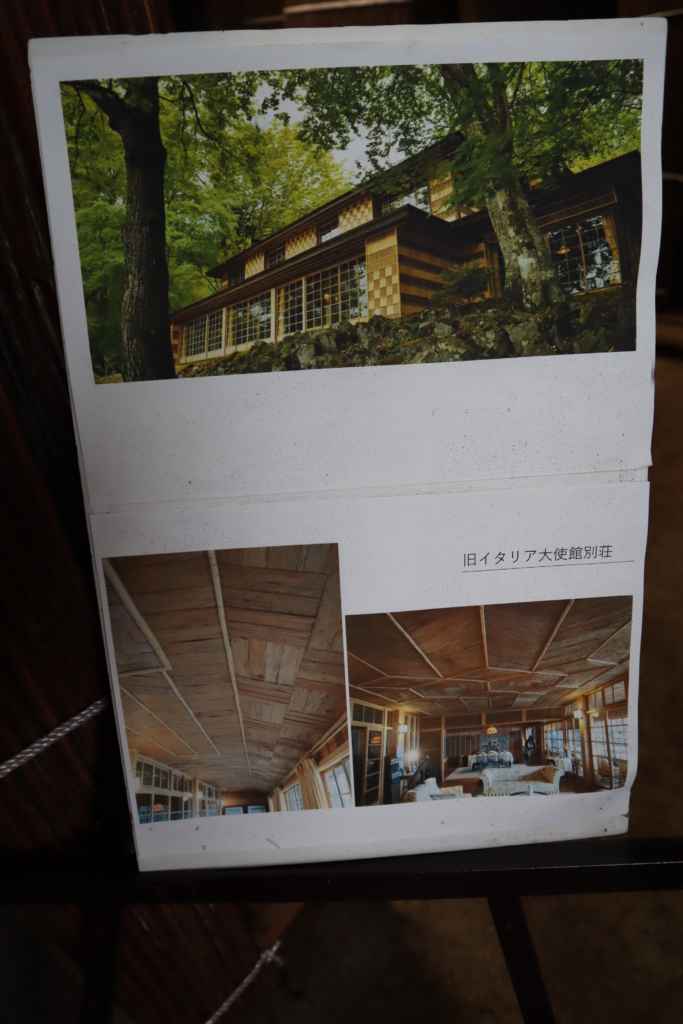 Wao!? Is this a product?!!