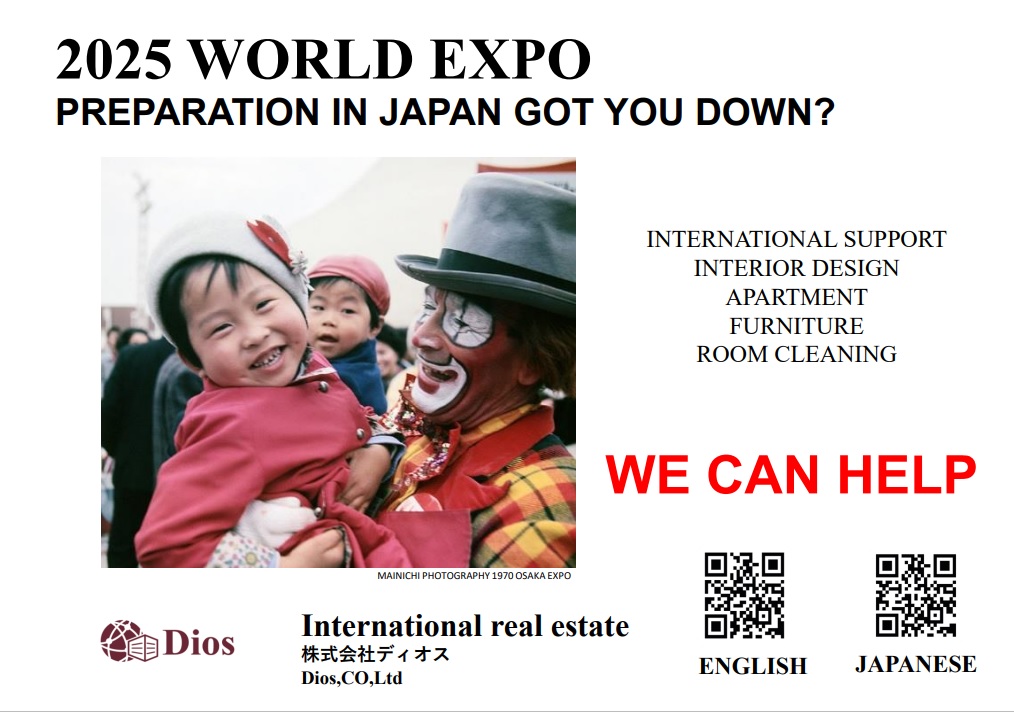 Dios is a real estate company that supports foreign government diplomats and foreign company executives coming to Japan. Headquartered in Nakanoshima, central Osaka, Dios is the only real estate company in Osaka that specializes in serving foreign clients.
For 25 years in Osaka, Dios has specialized exclusively for foreign expats who do not speak Japanese. Therefore, we have a wealth of experience and knowledge regarding the problems that foreign customers may have and what services are necessary in Osaka Japan.
Usually, our main job is to purchase and install furniture and home electric appliances for foreign expats' residences.
In that case the furniture lease period is generally 3 to 4 years.
The Expo will be for a maximum of one year, including the preparation period, and I believe there will be furniture and home appliances required for the pavilions as well as residences. The Expo will be the first time for Dios, but we will do our best to make the best possible proposals for our foreign customers.
Dios has experienced professional interior coordinator.
We pride ourselves on creating beautiful interiors for customers.