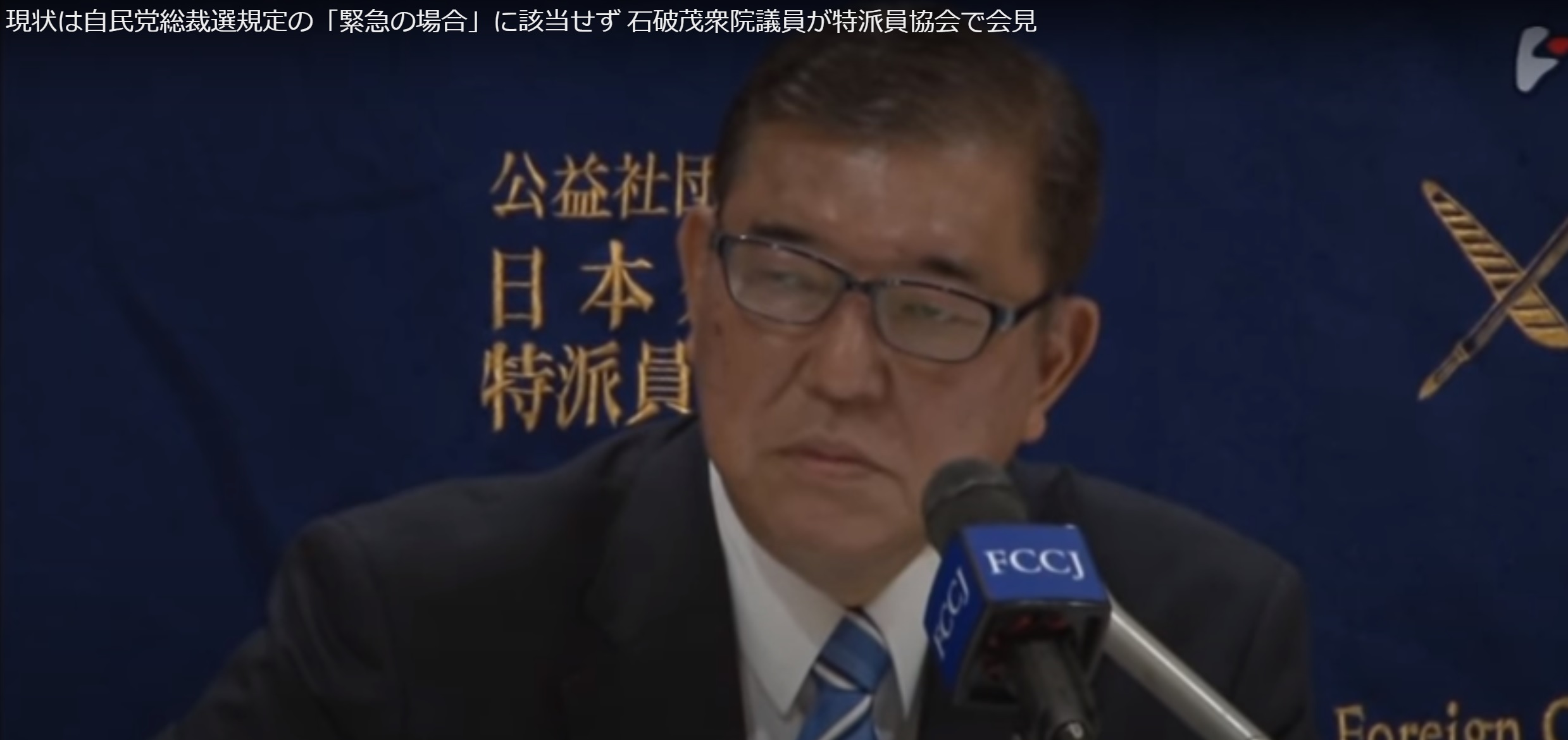 (Author: Masahiro Fukai)
The Japanese are serious, sincere, talented, humble, diligent, loyal, brave, kind and clean. Yet, on the other hand, the Japanese in power are ignorant and arrogant.
The structure of this reversed society has not changed in the history of Japan. The Japanese who are in power are politicians, company owners, and so on.
As far as I know, in American society, managers are well-educated and excellent. Americans are so diverse that in order to bring together a large number of different types of people, the manager must be a highly qualified and talented manager. On the other hand, Japanese people are all excellent, so any manager who has power can work without problems. As a result, Japanese powers are always ignorant and arrogant.
Prime Minister Abe has decided to resign. And the Liberal Democratic Party is trying to eliminate Shigeru Ishiba at all costs so that he will not become the next prime minister. Why does the Liberal Democratic Party have to eliminate Mr. Ishiba so far? If this is not done, it would be bad for Mr. Ishiba to be the prime minister.
Most Japanese people say, "I'm sorry for Prime Minister Abe. Thank you for your hard work. Why aren't Japanese people grateful for Abe's work so far at the press conference?" ..
The car that Prime Minister Abe went to the hospital was being broadcast on TV. It seems that the act of calling that TV station to the hospital was a stepping stone to the resignation of the prime minister due to illness.
The cause of Prime Minister Abe's illness was Mr. Kawai's case. Mr. Kawai would not be able to give money to politicians in Hiroshima prefecture without the consent of Prime Minister Abe. There must have been some discussion with Prime Minister Abe.
Former Minister of Justice Kawai is currently in Tokyo Detention House on behalf of Prime Minister Abe. Even a normal healthy person has a stomachache.
It was decided that the LDP member vote would not be held. Mr. Suga is certain to be elected, and Mr. Shigeru Ishiba cannot become the Prime Minister of Japan. The reason why the LDP member vote is not held is to eliminate Mr. Shigeru Ishiba.
When Mr. Shigeru Ishiba becomes prime minister, there are people in power of the current LDP who are in great trouble. And since everyone is leaning against those in power and hanging under power, all LDP politicians are striving to eliminate Shigeru Ishiba.
Shigeru Ishiba notes that the following issues should be clarified. For Prime Minister Abe and his entourage, these are absolutely in trouble.
(1) Suicide of Mr. Akagi of Kinki Local Finance Bureau
(2) Sakura wo miru kai
(3) Former Minister of Justice Kawai's money of 150 million yen
Why is Shigeru Ishiba in trouble when he becomes Prime Minister? Why are they so troubled?
The reason is that the seven years that have been under the Abe administration have been too random. There are a lot of things that can never be revealed. This is the Liberal Democratic Party, the political party that currently holds the political power of Japan.