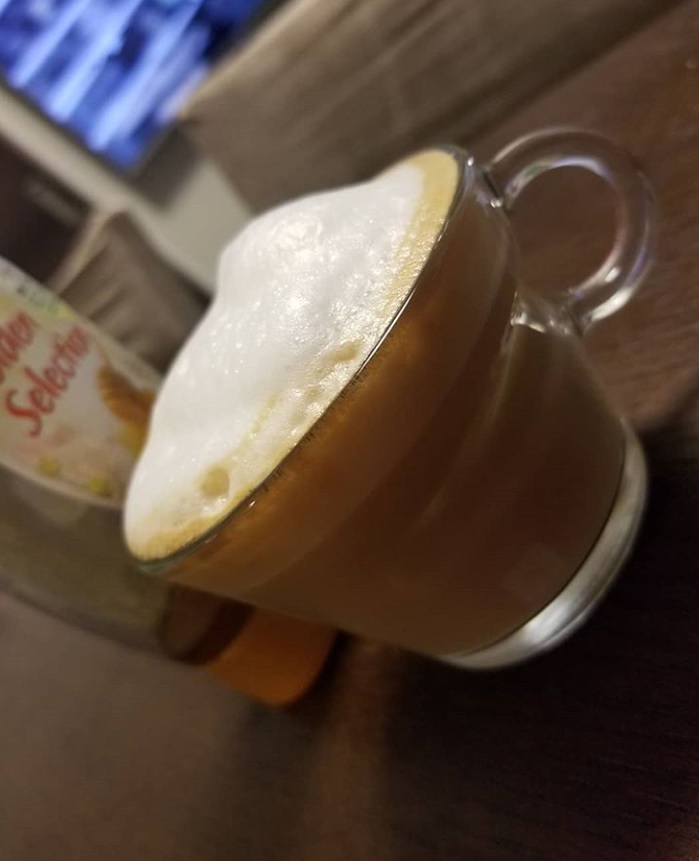 We provide the Nespresso coffee maker for foreign expats' customers. We are considering night and day how we can maximize comfort life in our apartments.
One of those inventions of ours is Nespresso coffee.
Nespresso : Home page in English
Istagram:  Photos of Life with Nespresso
Roasted coffee should be stored in the refrigerator. The coffee retains its flavor longer. However the length of time roasted coffee can be stored without deteriorating is only about two weeks.  But Nespresso capsulated coffee can be stored for one year without deteriorating. Also the coffee is very delicious.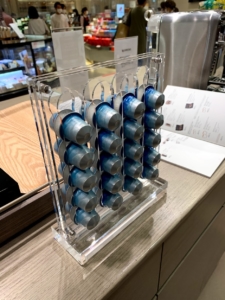 Nespresso has another machine to whip up milk. To beat and whip milk we can enjoy much more good-tasting coffee.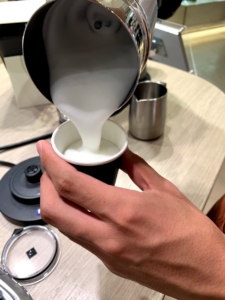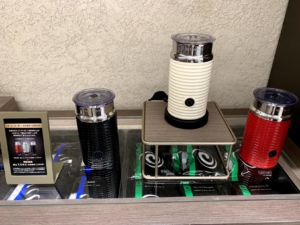 (Nespresso shop at Umeda Hankyu Photo by Fukai)
I found Nespresso coffee in the executive rooms of the Ritz Carlton Osaka. The carefully selected coffee by the Ritz Carlton is Nespresso.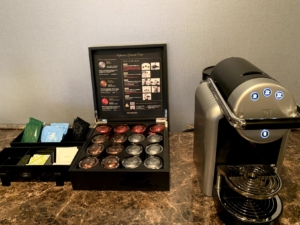 (Photo: The Ritz Carlton by Fukai)
The breakfast in Paris is a three-piece set by (1) Coffee, (2) Croissant, (3) Orange juice. Businesspersons in Paris seemed to get vital power by the simple breakfast.
Please enjoy delicious coffee in Japan, too.