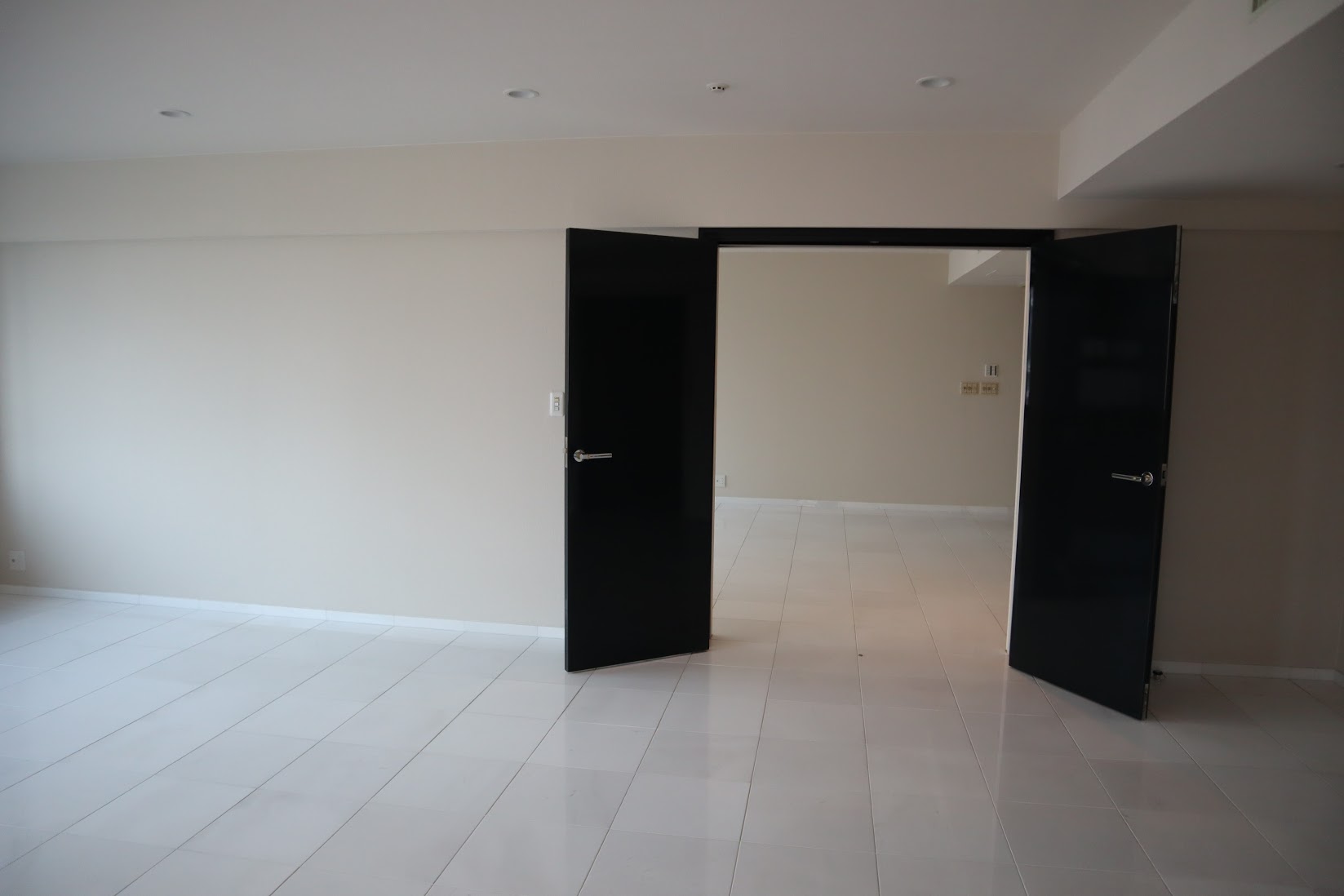 This apartment is the top-tire apartment in Osaka City. The building was built in 1992 and the price was over 8 hundred yen (8 million US dollars) at that time. The building is 14 story, not so big building., however, every part of this apartment is designed by special specifications.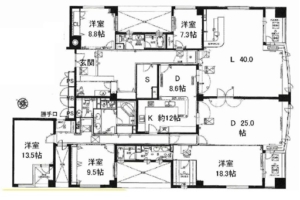 Address: 3-1-48, Fukushima, Fukushima-ku, Osaka City
Map: https://goo.gl/maps/cQfrg8iFLtGruyfD7
Plan: 5 bedrooms + 3 bathrooms + 4 toilets
Area: 347.20㎡
Station :10 minutes walk from JR Fukushima station
Structure:Ferro-concrete & Steel frame 14 story (13th floor)
Completion :1992
Rent:1,260,000yen
Reikin: 2 months rent
Shikikin: 3 months rent
There are 3 bathrooms and 4 separated toilets. These are enough to accommodate guests.
There are 2 dining rooms. One is for an official dinning with guests and another dinning room can be used for a family.  The big dinning room is connected to the spacious living room which is perfect for reception with a great many people.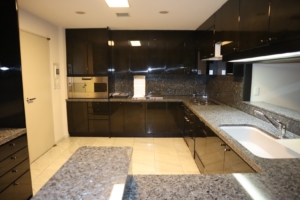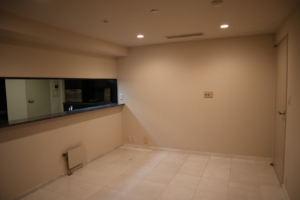 (Small dinning room for a family)
The spacious living room and the master bedroom are facing to the Dojima river. It is very quiet and nice night view.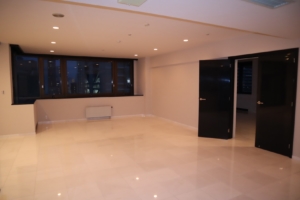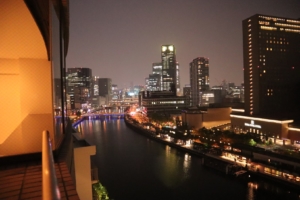 The view from a living room is Royal Hotel and International convention building.  There is a promenade for walking or jogging along the river. It is close to good quality food supermarkets.
The coronavirus makes people leave high rise tower apartments because of a crowded elevator. Dojimagwa Urbanlife is a smaller scale of building, and so  people can stay without anxiety.
"Nakanoshima" has a tradition of Osaka.  There were many leading men in the Japanese history. If you live here for a while, you will be sure to feel the graceful nature of the locality.