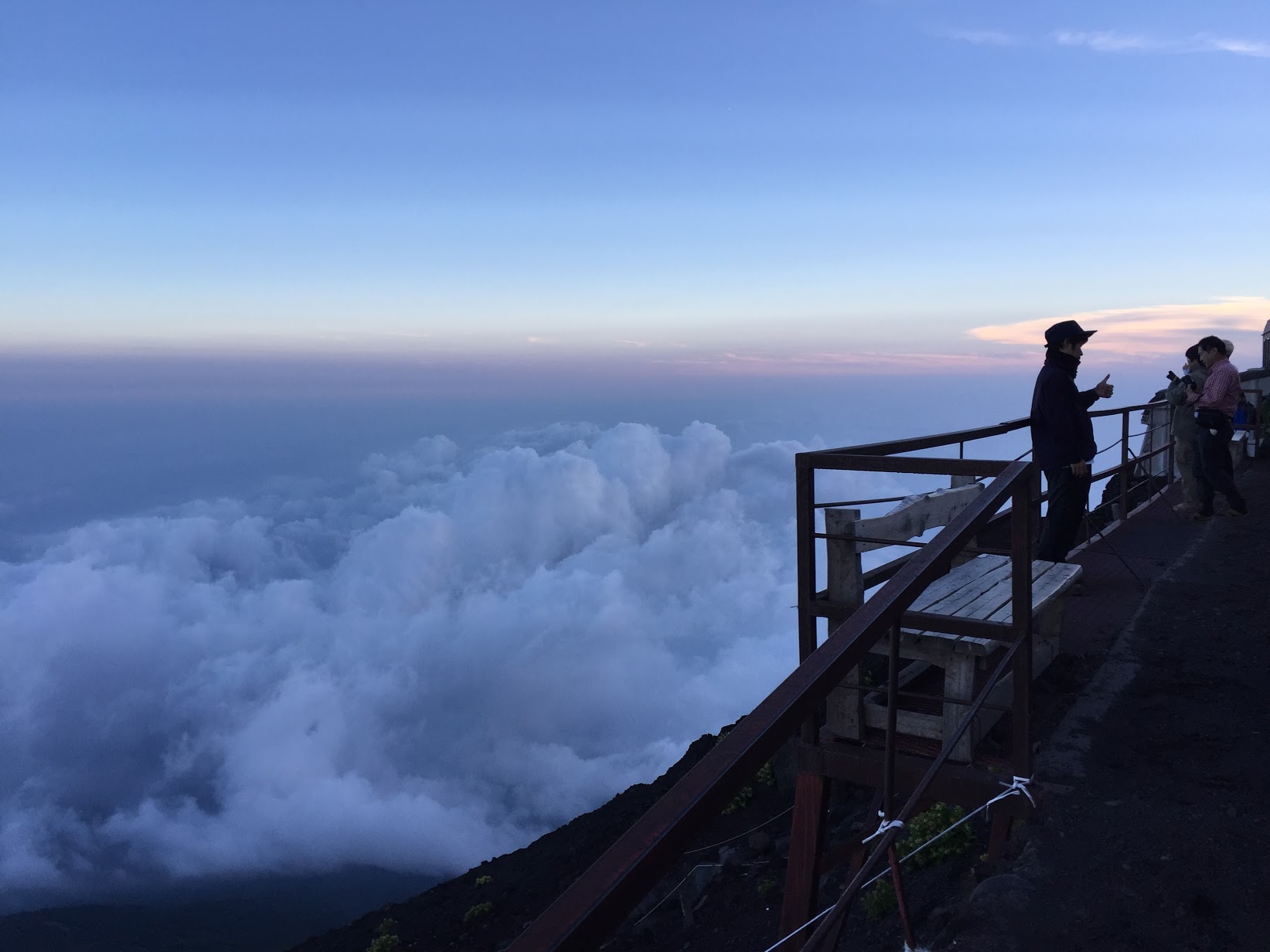 (Photo: Mt. Fuji climbing by Masahiro Fukai)
I would like many of foreign expats customers to experience and enjoy life in Japanese culture and society. If you scratch a little deeper you will find Japan is really unique country in the world. International students have interests in Japanese language and culture to some degree. However foreign expats  customers' purpose is business in Japan. So I am under the impression that foreign expats are not so interested in Japanese culture.
To tell the truth, this always makes me regret very much.
Japan is actually very unique country. Japan is very different from neighbour China and Korea.  There are very many differences between Japan and Europe and US, too.
Geographically Japan is an island which is separated from the Asian continent. This geographical conditions make the dead end where people cannot go through. Therefore people didn't visit Japan from ancient times before the age of the airplane.
People in Sicily Island of Italy eat a fish dish, though European eat a meat dish. Sicily has a cuisine like people living in the East Asian region.  Sicily also isn't conveniently accessible. So  culture peculiar to that region has been formed as well as Japan.  Portugal is not an island country, however Portugal has also an unique culture because of its geographical position in Europe.
Japan is extremely unique culture country compared to any other country in the world.
Please try to walk in cities, provinces,  rural communities. It would make you discover invaluable things for your life. It is surely a valuable experience. When you compare your mother country with Japan, Japan will be "the miller". Then I believe you could obtain a deeper understanding of your own country. If you really don't like Japan, it is very good. Either, however, will do just fine. For you to understand your country well, please experience Japan.
That's all I wish for.