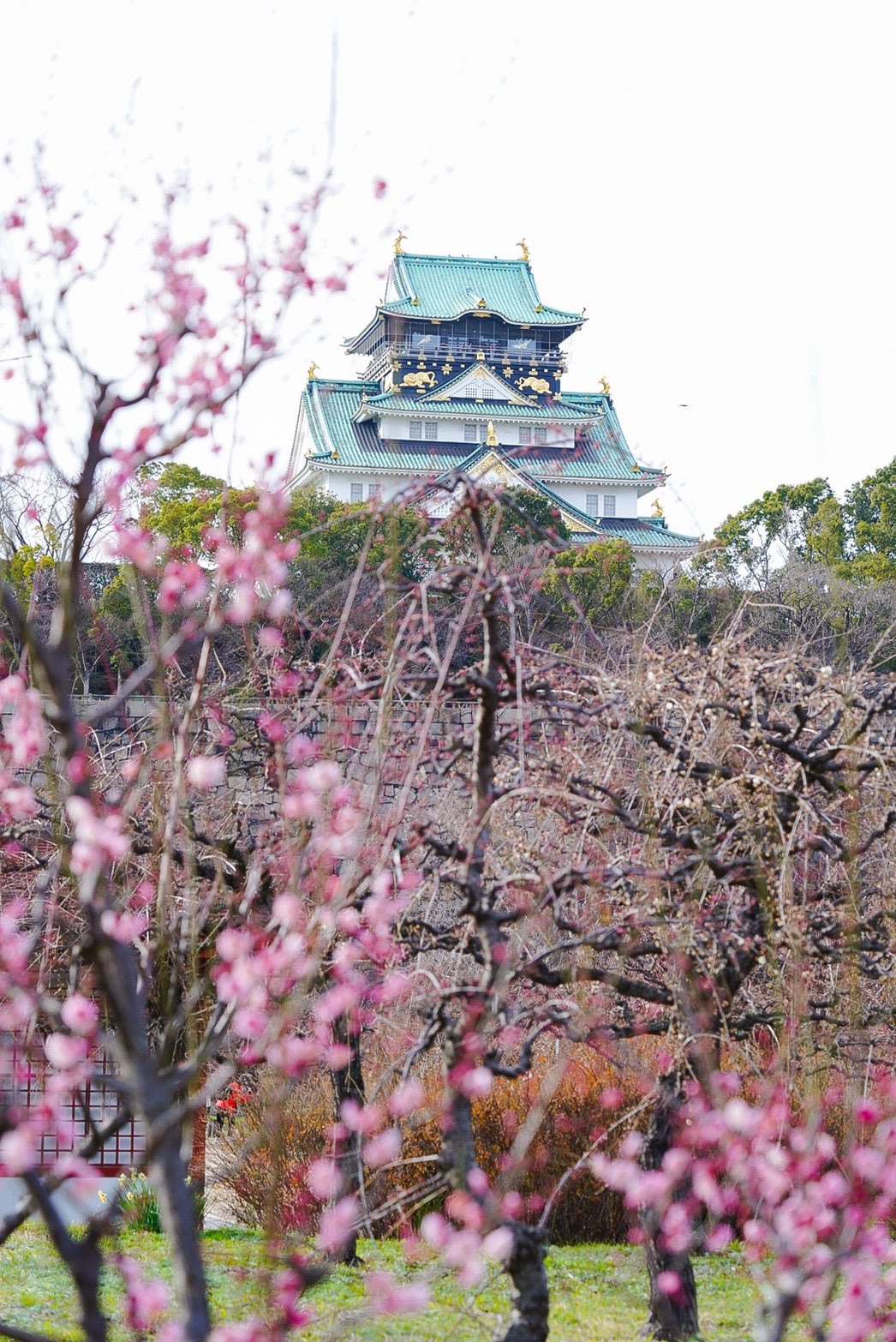 The ume blossoms are coming out one by one in the Osaka Castle plum orchard today. The fragrance of plum blossoms is floating about in the garden now.
Ume is one of flowers which typifies Japan and Japanese loved since old times.   
Ume is always used for a matter of congratulation and a glad occasion in Japan.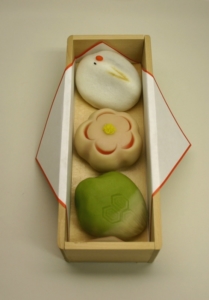 Ume endure the rigors of winter and the tiny lives are born.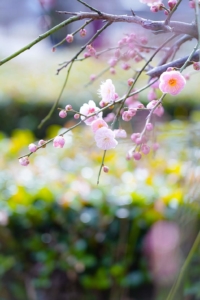 Ume is not gorgeous. It feels simplicity and modesty.
Ume has the language of flowers which are "faithfulness" "devotion" "lofty" and "patience".
There are ume flowers: red, white, and pink.
The language of flowers (red) is "Grace"
The language of flowers (white) is "Dignity"
The language of flowers (pink) is "Pureness"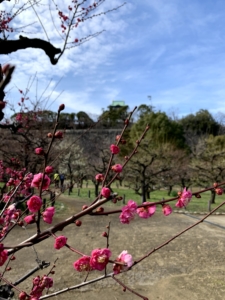 When ume mature to fruition, it becomes umeboshi or ume brandy. June in Japan is written by "Ume rain". June is Japanese rainy season. Please try to put umeboshi in hot water and drink it!  Drinking the hot water will surely help to cure an upset stomach.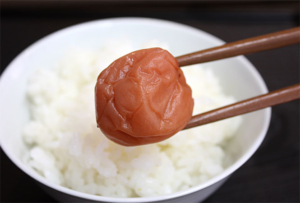 Please appreciate the beautiful Japanese flower Ume. Then you could feel Japanese aesthetic sense which came since one thousand years ago in Japan.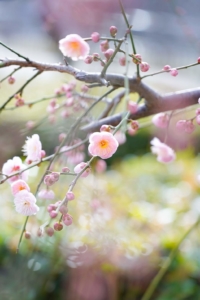 Access & Time of flowering 2020
https://www.osakacastlepark.jp/flower/plum_grove.html?lang=en