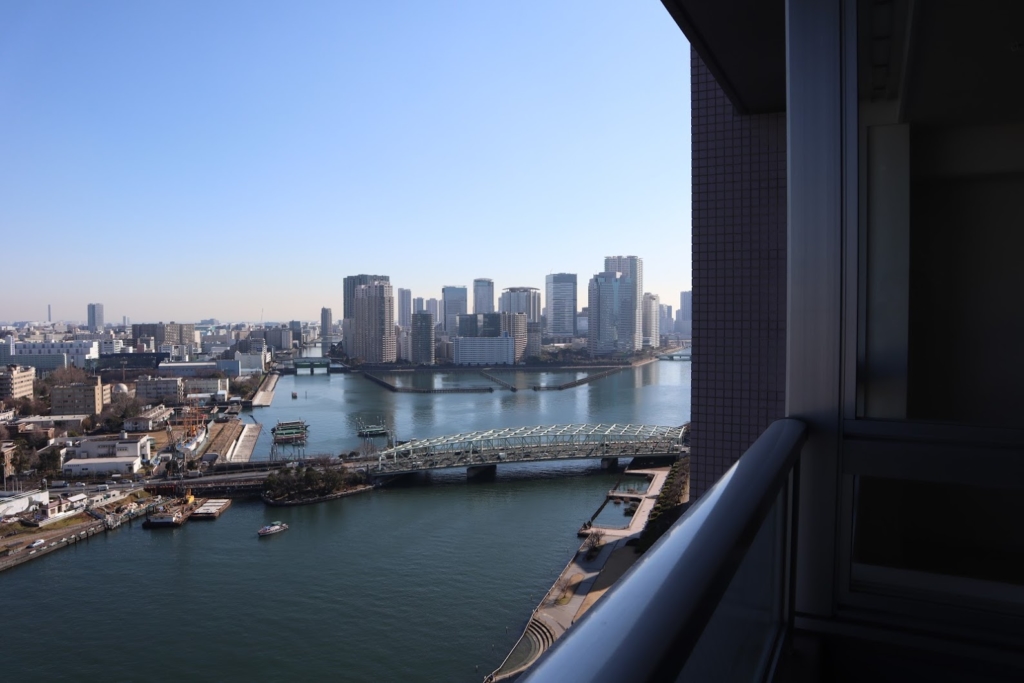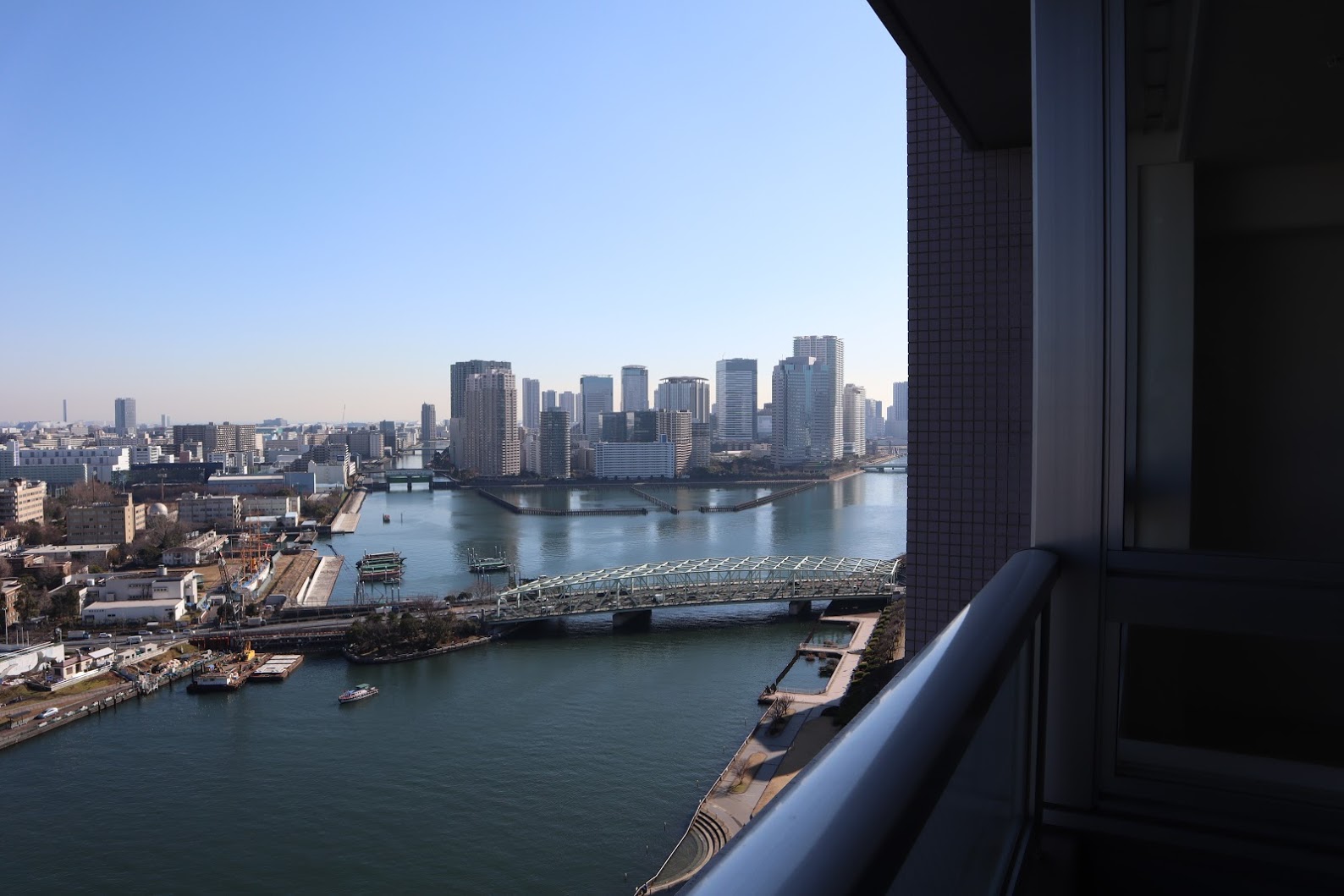 (Photo: Toyosu area from Tsukada Island)
Tsukuda area was largely developed 30 years ago. Tsukuda area is the pioneer of Tokyo bay area, but this area is still popular region. However other bay areas are showing remarkable growth for exclusive residential areas.  Tokyo bay area means Tsukuda area,
Tsukishima area, Kachidoki area, Harumi area, Toyosu area, and Ariake area. The Olympic village will be constructed in Harumi area. Tokyo bay area is noticeable area where the largest-scale real estate developments are planned.
In Kachidoki area there are MID Tower, SEA Tower, and urbane shops. Harumi Park Tower has brand new beautiful building and lots of green spaces inside the site which are very attractive.
In Toyosu area there is "La La Port"and enough commercial institution. The consideration that will carry weight is that the apartment is close to Subway station or not.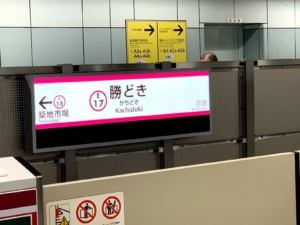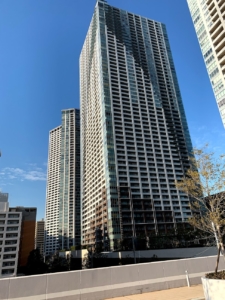 In Kahidoki area there is Subway Oedo line Kachidoki station. However because of the large tower buildings, Kachidoki station looks crowded with people. Nevertheless Kachidoki area is expected to be very attractive town in the future.
In Toyosu area there is Subway Yurakucho line Toyosu station.
In Tsukishima area there are two Sub way lines: Subway Oedo line Tsukishima station and Subway Yurakucho line Tsukishima station.
Tokyo "BTR" (= a bus route) will be opened in Tokyo Bay area because of Tokyo Olympic Game.
(https://toyosu.tokyo/access/tokyo-brt-plan-info/)
However compared to Subway, a bus route does not have so large transport capacity. So Tokyo Bay area near Subway stations is good location for an apartment to live in.